Kathmandu Sightseeing Tour – 1 Days
Trip Cost

US$60

(Per Person)

Transportation

Private Car

Accommodation

3 Star (or greater) Hotel
More Facts
Less Facts
Kathmandu Valley Sightseeing Tour
Kathmandu Valley Sightseeing Tour is the best for everyone who likes to explore culture, history, temple, festival woodcarving, and monuments and so on. Kathmandu is the capital city of Nepal, it is also known as city of the Temple. In Kathmandu Valley there are many Temple, Stupa, Durbar Square, cultural monuments and historical place among them The Great Buddha Stupa, Hanuman-Dhoka (Kathmandu) Durbar Square, Pashupatinath Temple, Swoyambhunath (monkey temple), Bhaktapur Durbar Square, Patan Durbar Square and Changyu Narayan Temple are main attraction of the visitors. This all monument was enlisted on world heritage site by UNESCO in 1979 and has become the common monument of the people all over the world.
Buddha Stupa: This great Buddha Stupa stands approximately 6-7 km north east from center of the Kathmandu. It is believed that this great stupa was built during the Kashayapa Buddha's end period and beginning period of Shakyamuni Buddha. This is one of the largest Buddha Stupa in the world.
Hanuman-Dhoka (Kathmandu) Durbar Square: Hanuman-Dhoka Durbar square popularly known as Kathmandu Durbar Square. Located at center of ancient city Kathmandu, it is a complex of beautiful temple and shrines, both Hindu and Buddhist. Most of them are built in pagoda styli, built between 12th and 18th centuries.
Pashupatinath Temple: Pashupatinath is lord Shiva, God of the Gods. The Pashupatinath Temple is one of the holiest temples of the world revered and worshipped both by Hindus and by Buddhists. The temple symbolizes Nepal's national glory. In this temple has also burning Ghat the death body of the Hindu people are burn in this particular place. The Pashupatinath Temple is about 5 km far from center of the Kathmandu.
Swoyambhunath (monkey temple) visit: Situated on about 2 km North West in center of the Kathmandu valley, Swoyambhunath is both a Buddhist and a Hindu Temple. The origin of Kathmandu valley is closely linked to this temple. It is also known as Monkey Temple, where a lot monkey living in this area of temple. It is also small view point we can see Kathmandu valley in this temple.
General information about the trip:
All the visitors should be ready at the lobby of your hotel at 8 O'clock in the morning. During the day in Kathmandu quite warm around 25 degree. Better to wear t-shirt and put suns cream, better to carry small day bag.
Time schedule:
8 am to 8.30 am introduction with your guide, guide clear to day program with some highlight speaking about Nepal.
8. 30 am start trip.
9 to 11 am visit Pashupatinath temple.
11 to 12. 30 visit Boudha Stupa.
12.30 to 1 O'clock lunch time in Boudha.
1.30 to 2.30 visit Shambhunath monkey temple.
3 to 4.30 visit Kathmandu durbar square.
5 o'clock back to the hotel
If visitors want to explore Themal area then guide helps an hour extra.
Note: You are most welcome to create your own itinerary list, there is no any restriction about lunch time either any time or place should be stop.
Very comfortable tourist private car with air-condition is the transportation service.
We would like to inform visitors need to pay their entrance ticket. Either pay by Doller or Nepali Ruppese both is acceptable.
Entrance fees per person per day:
Buddha Stupa: Rs. 250/2.5 USD
Hanuman-Dhoka (Kathmandu) Durbar Square: Rs. 1000/10 USD
Pashupatinath Temple: Rs. 1000/10 USD
Swoyambhunath (monkey temple): Rs. 200/ 2 USD
Bhaktapur Durbar Square: Rs. 1500/ 15 USD
Patan Durbar Square: Rs. 500/ 5 USD
Note: 1 USD= about100 Rs (Nepalese money)
Departure Detail
Zam Zam Kathmandu
I'm greatful to know zam zam trekking thanks to my friend(jotee didi). I went to Swayambhunath Temple, Boudhanath Temple, Durbar Square. It was amazing to me. There are many temple in South of Korea, too. The temple in Nepal is much larger and has a different appearance. So I was really interested.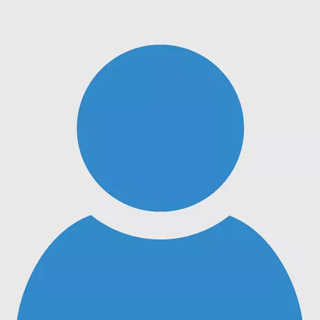 Yeonmin Seo
Korea
Sightseeing
Sightseeing Kathmandu with ZamZamTrecking was so wonderful. We visited so many places Swayambunath, Boudhanath, and Bhaktapur. It was good chance to learn Nepali culture and their religion(Buddism especially). I really loved the day.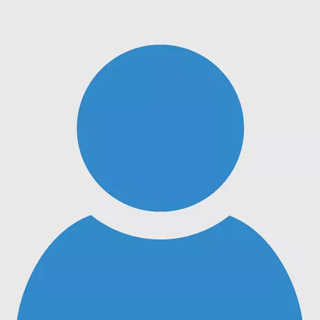 Hayoon Song
Korea