Kathmandu valley sightseeing Tour
Transportation

Private Vehicle

Accommodation

3 Star (or greater) Hotel

Max-Altitude

1,350m/4,428ft.

Arrival on

Kathmandu, Nepal

Departure from

Kathmandu, Nepal
More Facts
Less Facts
Kathmandu is the capital city of Nepal, it is also known as city of the Temple. In Kathmandu Valley there are many Temple, Stupa, Durbar Square, cultural monuments and historical place among them The Great Buddha Stupa, Hanuman-Dhoka (Kathmandu) Durbar Square, Pashupatinath Temple, Swoyambhunath (monkey temple), Bhaktapur Durbar Square, Patan Durbar Square and Changyu Narayan Temple are main attraction of the visitors. This all monument was enlisted on world heritage site by UNESCO in 1979 and has become the common monument of the people all over the world.
Trip Highlights
Explore UNESCO World Heritage Sites in Kathmandu valley.
Cultural and historical attraction monuments.
Explore Kathmandu, Patan and Bhaktpur Durbar Square.
Explore the local market Ason and tourist hub Thamel.
Walk through the cobbled street of a royal square-Bhaktapur Durbar Square.
Outline Itinerary
Day 01:

Arrival in Kathmandu (1,350m/4,428ft).

Day 02:

Buddha Stupa, Hanuman-Dhoka (Kathmandu) Durbar Square, Pashupatinath Temple and Swoyambhunath (monkey temple) visit.

Day 03:

Bhaktapur Durbar Square and Patan Durbar Square visit.

Day 04:

Final Departure
Cost Includes:
Airport / Hotel / Airport pick up & drop by private tourist vehicle.
Meals: Breakfast in Kathmandu.
3-star hotels in Kathmandu with breakfast.
All ground transportation on a comfortable private vehicle as per the itinerary.
Local licensed export English speaking city Guide.
Entrance permit for all the monuments.
Farewell dinner in typical Nepali Restaurant with cultural dance
All our government taxes, vat, tourist service charges.
Official expenses.
Cost Excludes:
Lunch and dinner while in Kathmandu (Requires approximately USD or equivalent currency 15 to 25 per person per day)
Travel insurance which covers emergency Rescue and Evacuation (compulsory).
Nepal entry visa; you can obtain a visa easily upon your arrival at Tribhuwan International Airport in Kathmandu. (Multiple entry 15 days US $25 or equivalent convertible currency, for 30 days can be obtained by paying US $ 40 or equivalent foreign currency. Similarly, Tourist Visa with Multiple Entries for 90 days can be obtained by paying US $ 100. Please bring 2 copies of passport size photos).
Mineral water, Alcoholic, and cold drinks.
Personal expenses (phone calls, laundry, bar bills, battery recharge, shower, etc.)
Tips for guide (Tipping is expected).
Any others expenses which are not mentioned on 'Price Includes' section.
Day 01: Arrival in Kathmandu (1,350m/4,428ft).

Heartily welcome in Kathmandu, the Nepalese capital and cultural hub. We'll be waiting with a warm greeting and easy transfer to your hotel by private tourist car and early evening overall briefing about your trip (introduction with guide).

Day 02: Buddha Stupa, Hanuman-Dhoka (Kathmandu) Durbar Square, Pashupatinath Temple and Swoyambhunath (monkey temple) visit.

After having breakfast in hotel we start our trip around 8 o'clock. In the morning
Buddha Stupa: This great Buddha Stupa stands approximately 6-7 km north east from center of the Kathmandu. It is believed that this great stupa was built during the Kashayapa Buddha's end period and beginning period of Shakyamuni Buddha. This is one of the largest Buddha Stupa in the world.
Hanuman-Dhoka (Kathmandu) Durbar Square: Hanuman-Dhoka Durbar square popularly known as Kathmandu Durbar Square. Located at center of ancient city Kathmandu, it is a complex of beautiful temple and shrines, both Hindu and Buddhist. Most of them are built in pagoda styli, built between 12th and 18th centuries.
Pashupatinath Temple: Pashupatinath is lord Shiva, God of the Gods. The Pashupatinath Temple is one of the holiest temples of the world revered and worshipped both by Hindus and by Buddhists. The temple symbolizes Nepal's national glory. In this temple has also burning Ghat the death body of the Hindu people are burn in this particular place. The Pashupatinath Temple is about 5 km far from center of the Kathmandu.
Swoyambhunath (monkey temple) visit: Situated on about 2 km North West in center of the Kathmandu valley, Swoyambhunath is both a Buddhist and a Hindu Temple. The origin of Kathmandu valley is closely linked to this temple. It is also known as Monkey Temple, where a lot monkey living in this area of temple. It is also small view point we can see Kathmandu valley in this temple.


Day 03: Bhaktapur Durbar Square and Patan Durbar Square visit.

The tours also start about 8 o'clock in the morning.
Bhaktapur Durbar Square: The cultural capital of Nepal situated on about 12-13 km East direction of center of the Kathmandu city. It is less crowded and very unique place. Juju Dhau (yoghurt), Bhadgaule Topy (Black Cap), HakyPatasi (Black Sari with red border) and handicraft are the identity of the cities. Here is the entire temple and shrines are unbillable structure and example of wooden and stone art.
"Were there nothing else in Nepal, save the Durbar Square of Bhatgaun, it would still be amply worth making a journey half way round the globe to see." – E.A Powell (The last home of Mystery 1929, London.

Patan Durbar Square visit: Patan Durbar Square is situated on about 10 km south direction of center of Kathmandu city. It is one of the three Durbar Squares in the Kathmandu Valley, all of which are UNESCO World Heritage Sites. One of its attractions is the ancient royal palace where the Malla Kings of Lalitpur resided. It is properly known as city of fine arts, where Metal, stone and wooden arts are very wonderful. Krishna temple (Stone Built Temple), Royal residence is the central attraction of paten Durbar Square. Full of ancient places, temples, and shrines noted for their exquisite carvings.


Day 04: Final Departure

Your adventure in Nepal comes to an end today! Wish you all the best!! Hence, exchange emails with your travel companions (ZamZam Trekking P. LTD) and organize your photos. A representative from ZamZam Trekking will take you to the airport, approximately 3 hours before your scheduled flight.
We kindly inform: please, if you want you make your own itinerary we are very flexible for this. Please note that, if it possible we always request one or two extra days in your trips will be always wonderful.

Departure Detail
Highly recommend using ZamZamTrekking
I did a day tour of Kathmandu with Dinesh. He was excellent. He is very knowledgeable and accommodating to your needs. It was a very enjoyable day and such a great introduction to the area. I highly recommend using ZamZamTrekking.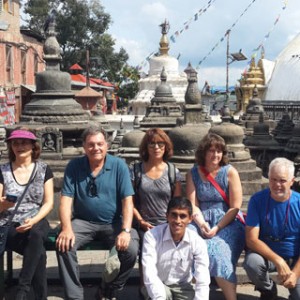 Suzanne Wienstroer
United States
Thank you
Zam Zam Trekking, we just want to thank you for a wonderful tour through Kathmandu. You guys are the BEST and I will surely come back next year for more adventure with Zam Zam Trekking. Thank you for enriching my life. You are the BEST!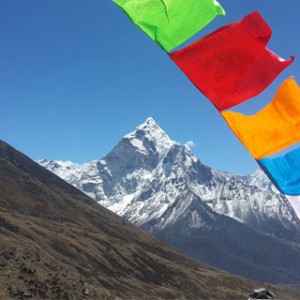 Chris Locklear
United States
Essential Info